Date
24 Mar 2015
Expired!
The Case for the CDO (Chief Data Officer)
The Case for the CDO (Chief Data Officer)
How can we describe it ? Most organizations do a sub-optimal job, in gathering, securing, and analyzing data for business advantage. Data must be classified as a business asset, and treated in the same manner as raw materials, inventory, cash, buildings, patents, and accounts receivable. Without proper data management, or with poor data quality, we don't have a clear view of our customers, products, employees, accounts. It is always essential to continue to refine and improve Data Strategy, in alignment with business strategy.
Recently, there has been a recognition of the need for a Chief Data Officer (as opposed to CIO, who is typically the Chief Information Technology Officer), to develop new capabilities to:
Understand and integrate new data sources (social networks, IoT [Internet of Things], etc);
drive next generation analytics, data science
move to big data and develop innovative and profitable data services
better know, and engage with, customers
maintain appropriate levels of privacy and security
minimize the cost of regulatory and compliance requirements
This DAMA session will feature two executives deeply involved in this area, who will share their vision of the role of Chief Data Officer and the key areas where they see this role evolving in the coming years.
http://www.cutter.com/content-and-analysis/resource-centers/business-intelligence/sample-our-research/biar1302.html
Agenda
15u45 Registration Start
16u00 Welcome and introduction
16u15 Mr. Bert van de Haar, Program Director, Global Data Management, ING Download Presentation
17u00 Mr. Nic Gordon, Senior Expert, Big Data and Advanced Analytics, The Boston Consulting Group Download Presentation
17u45 Q&A Panel
18u15 Networking, Finger food and drinks
Speakers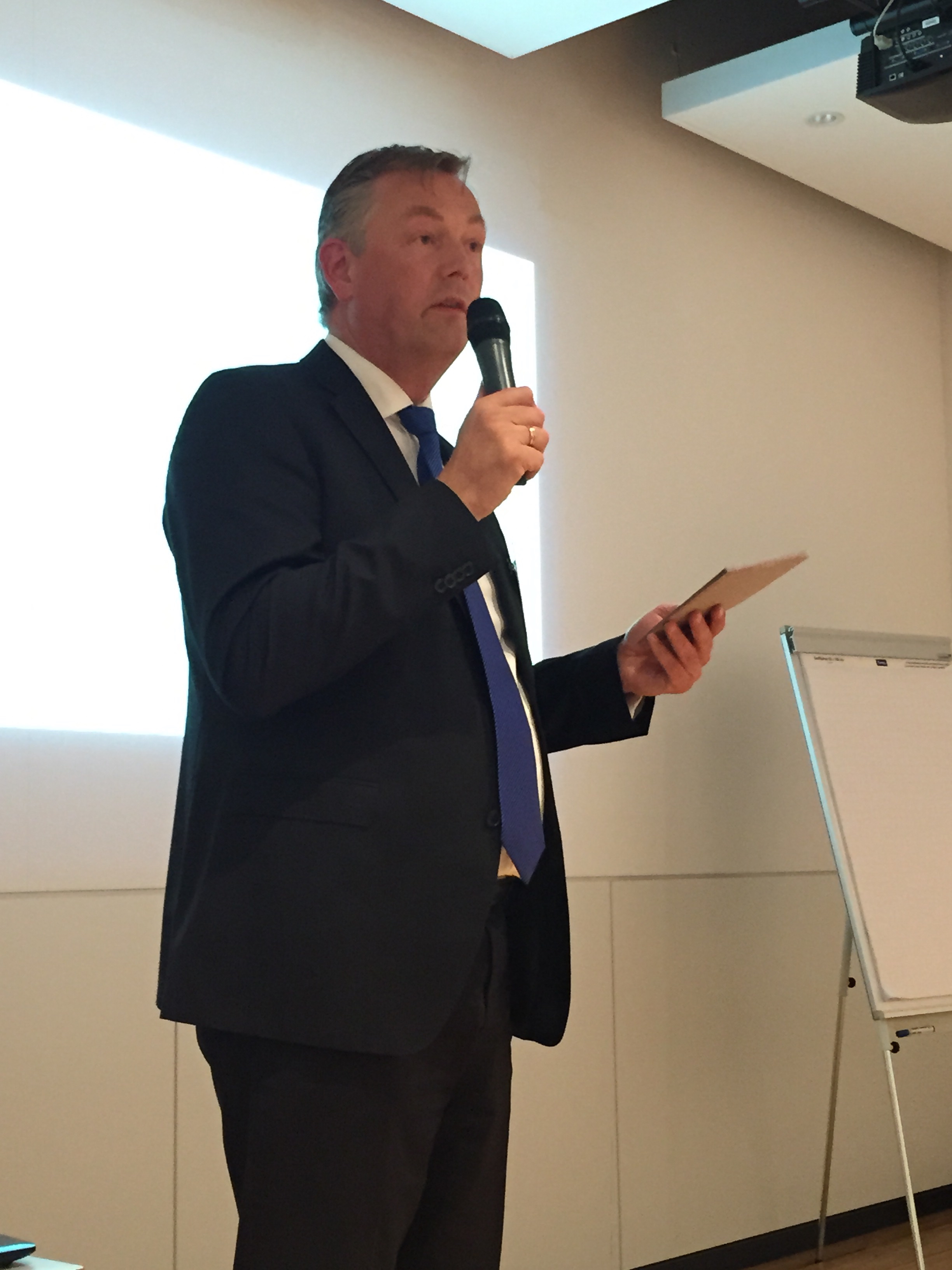 Bert van de Haar was appointed as Programme Director Global Data Management (GDM) on 1 January 2015. He has global responsibility for the realisation of Data Management as a key building block in support of ING's strategy.
Prior to this appointment, Bert van de Haar was head of Bankwide Change Management and held several senior management positions within ING.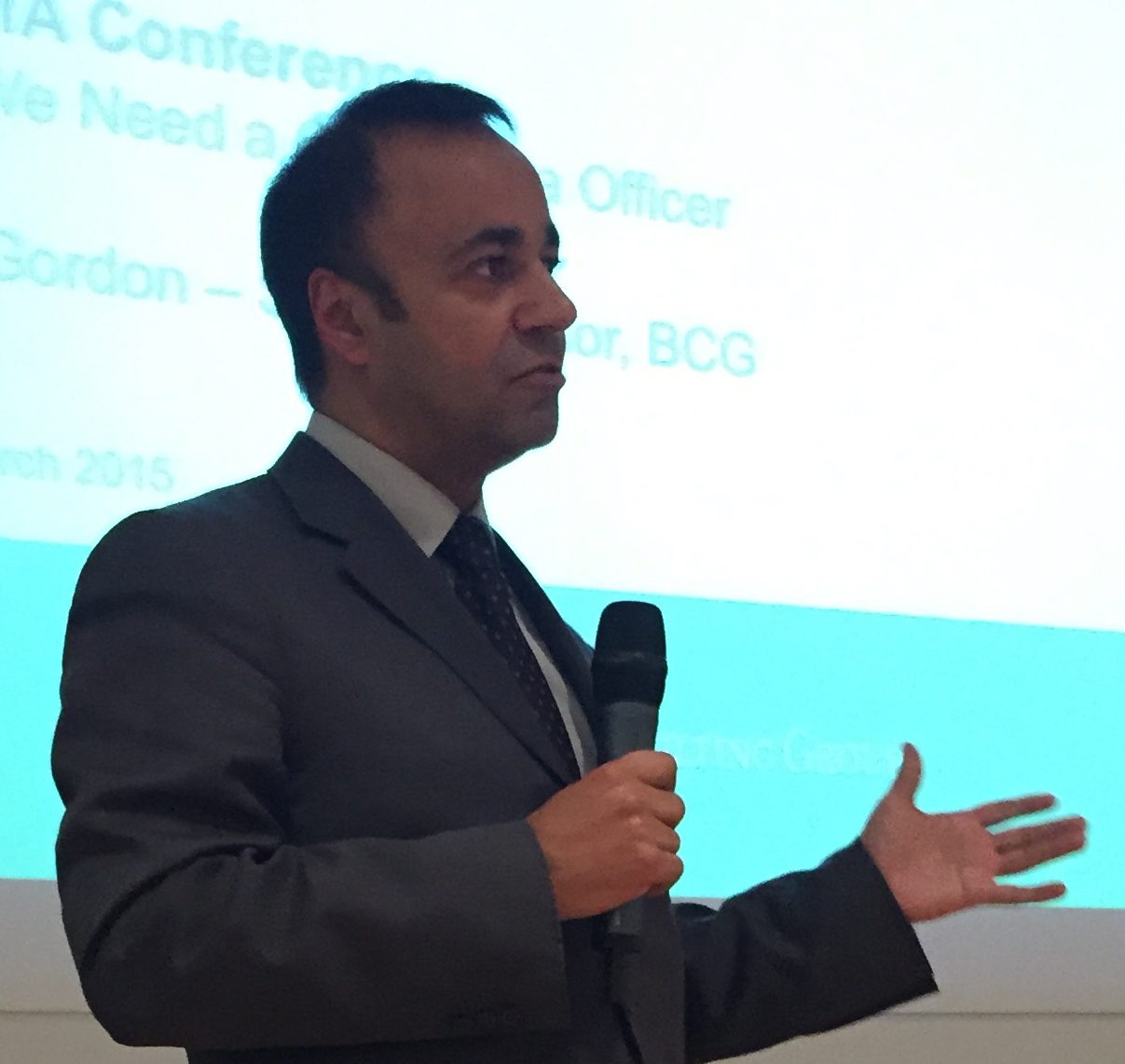 Nick Gordon
Nic is an Associate Director based in the London office, he has nearly 25 years experience in Financial Services with a focus on Data Governance and Risk Analytics.
Prior to Joining BCG Nic held senior positions as – Chief Data Officer for wholesale Division of top 4 UK Bank, Global Head of Business Intelligence and Analytics for top 4 UK Bank, Global Head of Data Services for a Swiss Banking Group and Global Head of Data Strategy and Architecture for a Global Japanese Bank.
Published papers on:
Regulatory Reporting frameworks and Data Governance (2012)
Data Quality and Regulatory Risk (2010)
Convergence of Economic and Regulatory Capital (2006)
Nic studied Literature and American studies at University College.